So, as you all must know by now, we have a new puppy in our family. The addition of Waya has brought about our fourth configuration of Belgian Malinois/English Springer Spaniel teams. I'd like to start by saying it is never easy losing one of our family members, and getting a new dog never diminishes the memory of those that have come before them. It's not easy at first going to all the old familiar, favorite places we like to go without missing the ones that have gone, and getting the new additions used to our routines.
You may also have noticed that we like to take a lot of pictures. Not only does this help us remember all of the fun we've had with all of our different dogs through the years, but it offers us challenges to build on the traditions we've started. These four pictures hold a lot of history for us, and are always worth a trip into Boston to get shortly after bringing home a new baby.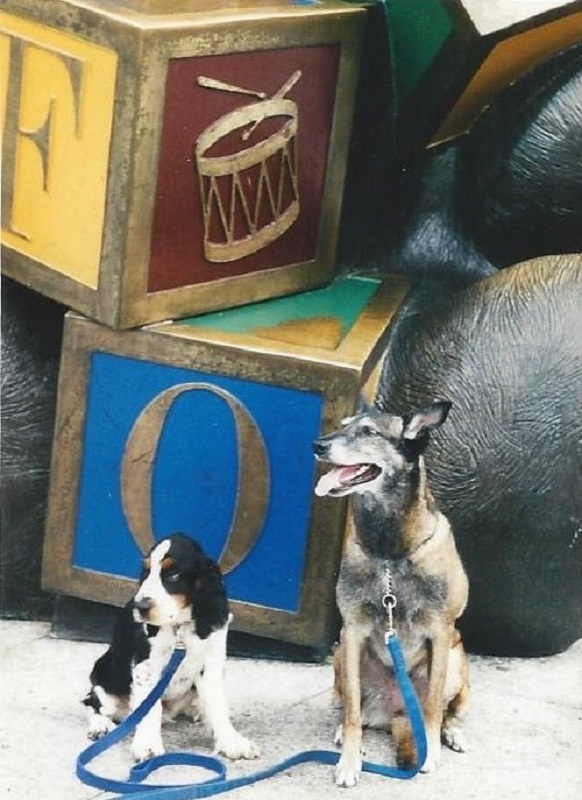 It all started with Jen's Berrie-Girl and my new puppy Wesley in the Fall of 2001. This giant bear used to live outside the FAO Schwartz store on Boylston St, and we thought it would be cute to get a pic of them with it. Berrie was, of course happy to sit for the camera, and Wesley clearly had no idea why he was there.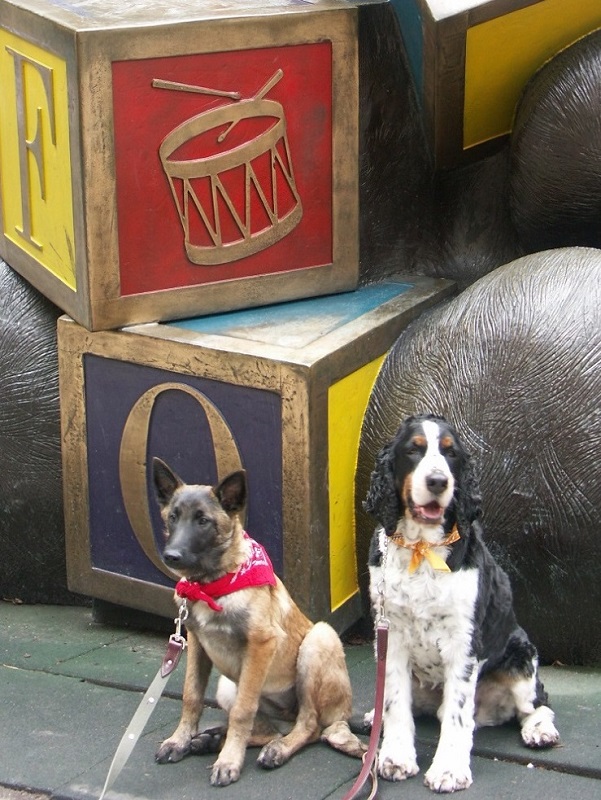 After Berrie passed, Wesley became the Big Brother to little Jazzy-Girl in 2007. FAO had closed it's doors, but the giant bear remained in Boston, relocating across the street from New England Medical Ctr, and The Children's Hospital. Wes was now the pro responsible for teaching her the ropes during our little photo shoots. They were a great team right from the start, and I believe this is the best pic in our timeline.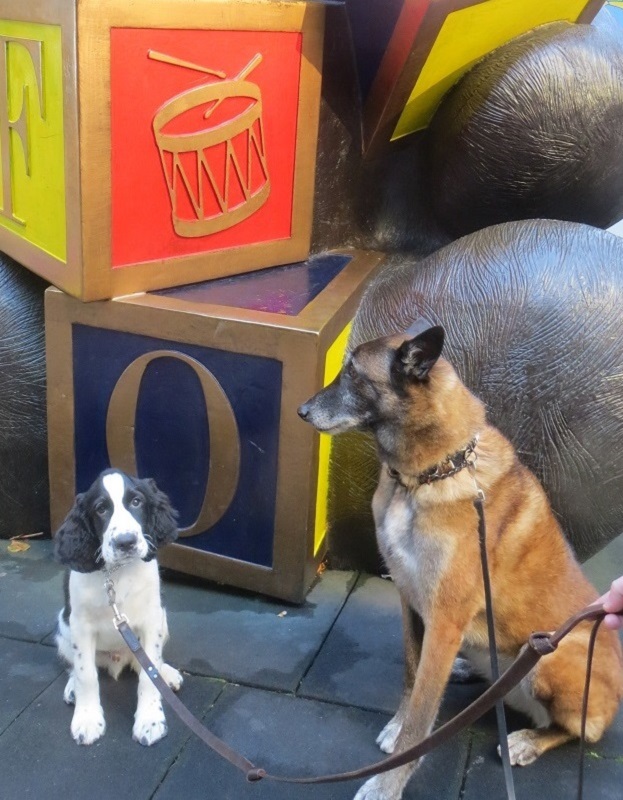 When Wesley died in 2014, Jazzy reluctantly assumed the Big Sister role with Baby David. She loved the camera, but not the city, and not David right away either, so she couldn't wait for this particular shoot to end.
Jazzy left us a couple of years too soon, so now here we are in 2017 with a still very young David and his brand new Little Sister, Sweet Waya, a.k.a: "The blind leading the blind". Not the best photo, I know, but she's growing fast and we had to get it while she's still smaller than him. I think we'll have this team for awhile though, so we'll have plenty of time to work on their "sitting together" skills.