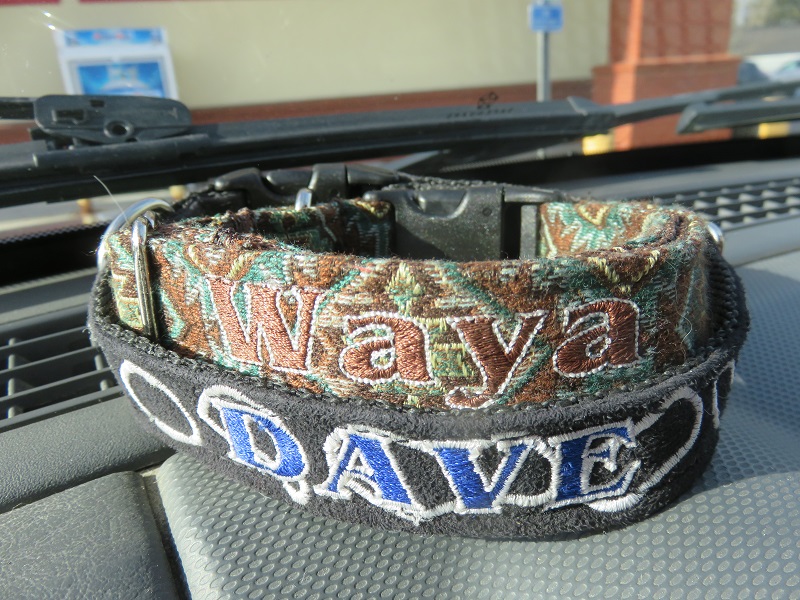 "So, little Laying Low Sweet Waya arrived last Thursday and it's been a busy five days. She truly is very sweet, and David has made me proud. He seemed to like her the minute she walked in, and so far he's being the very good Big Brother he promised to be. I'm sure they'll go through some horrible growing pains together, but for now, so far, so sweet."-Editor/Mom
Well, what'd you expect? You know I like puppies, and I know how to act. Boy, you weren't kidding when you said "little". She's really small. I knew it was her the second I smelled her when she got here. She does look a lot like Jazzy, but so far she doesn't act much like her.
"Well, that's because she has to grow up. She's got a lot to learn, just like you did when you were eight weeks old. You didn't become a good dog overnight, and look, you're still learning."-Editor/Mom
Yeah, I've noticed all the extra training sessions we've been doing. It's exhausting having a new puppy, working and doing extra training, too.
"Do you think?"-Jen
"Yeah, tell us about it. Trust me, it'll all pay off in a few months. So, aside from all the extra hard work, what do you think about her?"-Editor/Mom
I like her so far. She's kind of a spaz sometimes, like when she runs around the room and throws herself on the dog beds. And what's up with the pool with all the empty water bottles in it? It's wicked loud. Last night I was sleeping when she jumped in it and I almost fell off Auntie's ottoman.
"Yeah, I wasn't sure what you were going to think about that, but hey, she likes it, and it keeps her from launching herself at you, so I'm thinking it's a win, win."-Editor/Mom
You're probably right. She seems to like following me around, and it was kinda fun playing tug with her. I even let her win a couple of times. I haven't been able to play with my toys as much, and haven't had as much snuggle time with Auntie Jen as usual, but me and Mom got to go and play Frisbee like we usually do, and it was super fun playing with the new toy that Auntie got for Waya.
"Yeah, and hopefully you two will be able to play with all the toys together soon. Think of all the fun you'll have. I bet you'll be best buddies in no time."-Editor/Mom
I sure hope so, but I think for now I'll just hang back a little and watch her from a safe spot while we get to know each other.
"That's probably wise, and don't worry, Auntie Jen's got plenty of snuggle time for both of you."-Editor/Mom