Saturday, December 24th.
Finally, it's here… Christmas Eve… The night before the big day. The Christmas Mouse is down to 1 on the countdown calendar. I heard them say that Santa was already on his rounds, but it's still light out, so I know he wouldn't be here for awhile. You can tell when it's Christmas Eve, cause that's when the humans are wrapping all the presents and running around getting all the last minute stuff they forgot before the stores all close. Then my Mom always takes silly pictures of us wearing Santa hats around the tree.
"David might be boycotting Black & White this year, but I'm certainly not, and who can resist wearing Santa Claus whiskers?"-Editor/Mom
Finally, it was time for bed. That's when Mom always reads "The Night Before Dogmas". It's a story about how St. Bernard comes and saves all of the sad, lonely dogs at the pound on Christmas Eve and they live happily ever after. I tried to stay awake and wait for Santa, but I fell right to sleep. And he must be really quiet, cause I didn't hear him at all.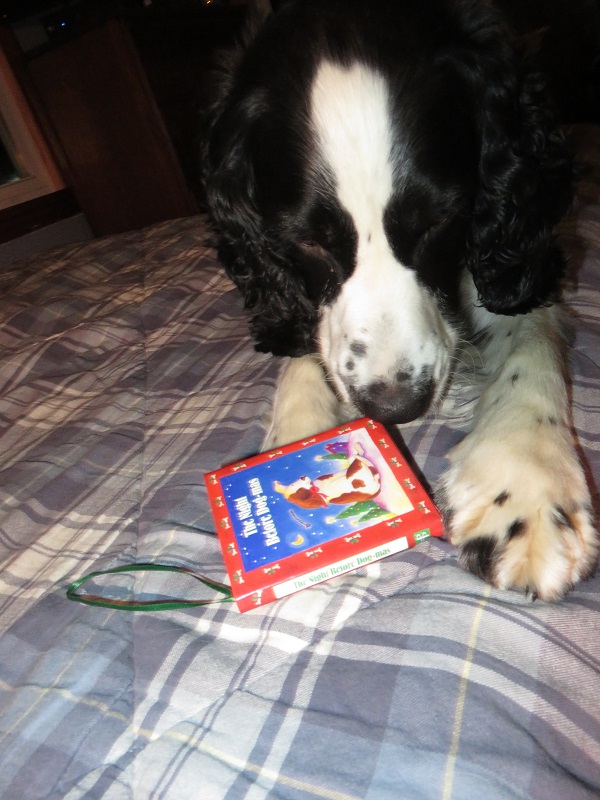 Sunday, December 25th
Christmas morning, Yippee! I usually wait for my Mom to get up before I get out of bed, but I just couldn't wait to see if Santa had come yet.
"Yup, 5:45AM on our day off. Thanks, David."-Editor/Mom
I think she was a little mad, cause she made me wait 'til after they had hot chocolate before letting me open my presents. It took, like, forever.
"Actually, this is our usual Christmas morning routine, we just usually like to start it after it gets light out."-Editor/Mom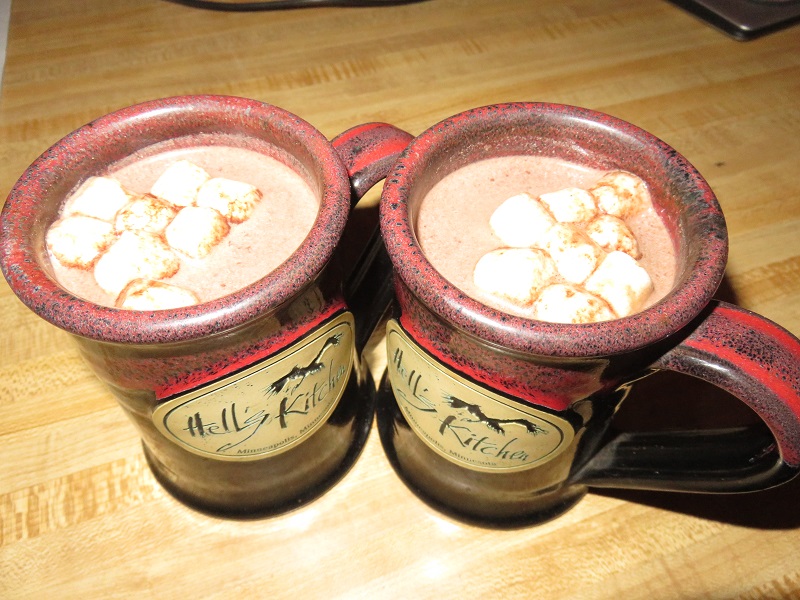 Finally, it was time to open the presents. I was worried that Santa might not get my letter in time, or that maybe I hadn't been good enough, but there were a lot of them under the tree that had my name on them. It was so much fun ripping off all of the paper to see what was inside. I could hardly believe it! He definitely got my letter, cause I got two frisbees, some yummy cookies, and my Mom was right, he even brought me a squeaky hedgehog and a bone to chew on.
My Mom, Auntie Jen and some of our friends gave me some cool stuff, too. I got a neat football and a giant gator, just like the one I have only bigger.
I didn't know what to play with first, so I put all of my presents together and hung out with them all at the same time.
Monday, December 26th
Some people think that the day after Christmas is kind of a letdown, but it's really the best part. This is when you get to play with all of your new toys. Mom brought me out to the big field and threw my new frisbee for me. It was lots of fun.
 
While we were out in the field I sniffed the scent of something new. I followed it to the edge of the woods and then it just disappeared! Mom wouldn't let me investigate it, but I'm pretty sure I was on the trail of Santa's reindeer. Next year I'll know which direction to look out for him.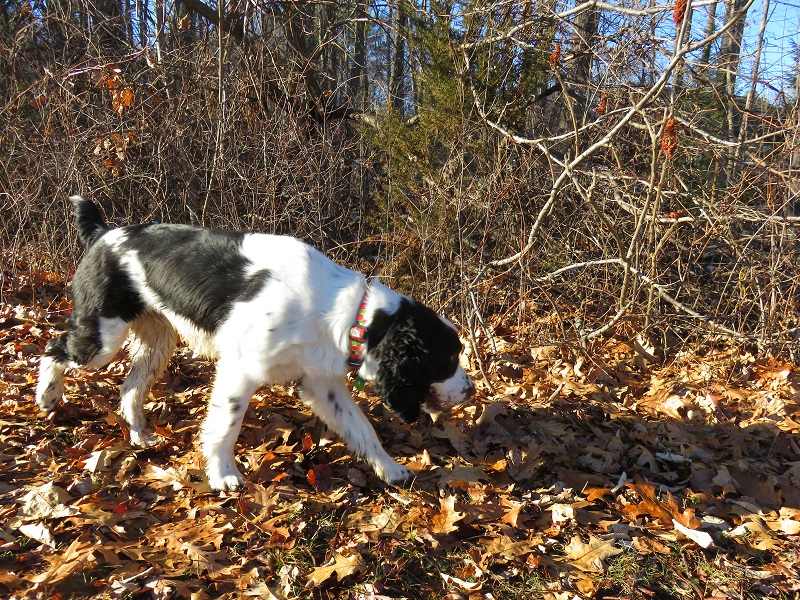 As soon as I'm finished posting this, I think I'm gonna hang out with my new Gator, then maybe chew on my bone for awhile before bed. I'm a pretty lucky Boy, and I hope everybody had as good a Christmas as I did.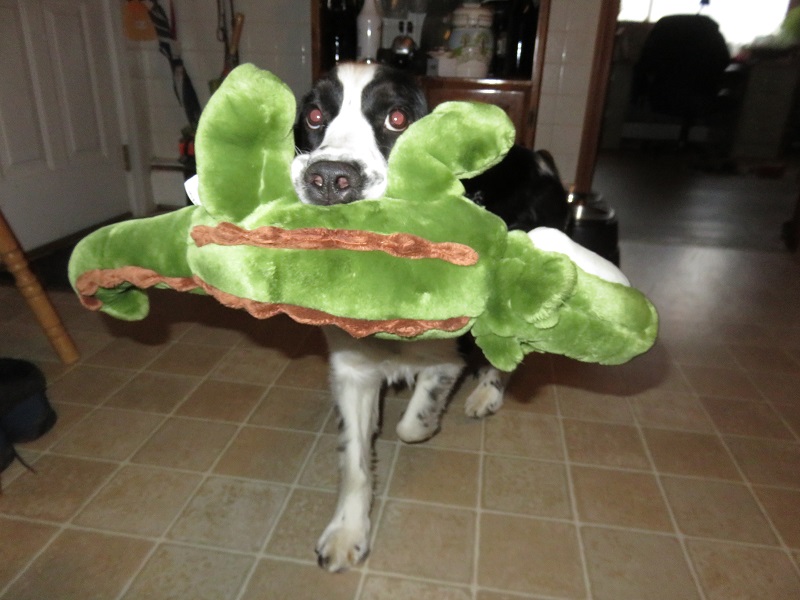 We wait all year for it to come and then it seems to go by pretty fast. But then I heard Mom and Auntie Jen say that I had another surprise coming, so maybe it's not all over yet. I Love surprises! I wonder what it could be?
"I don't think you'll have to wonder for very long, David. Stay tuned…"-Editor/Mom