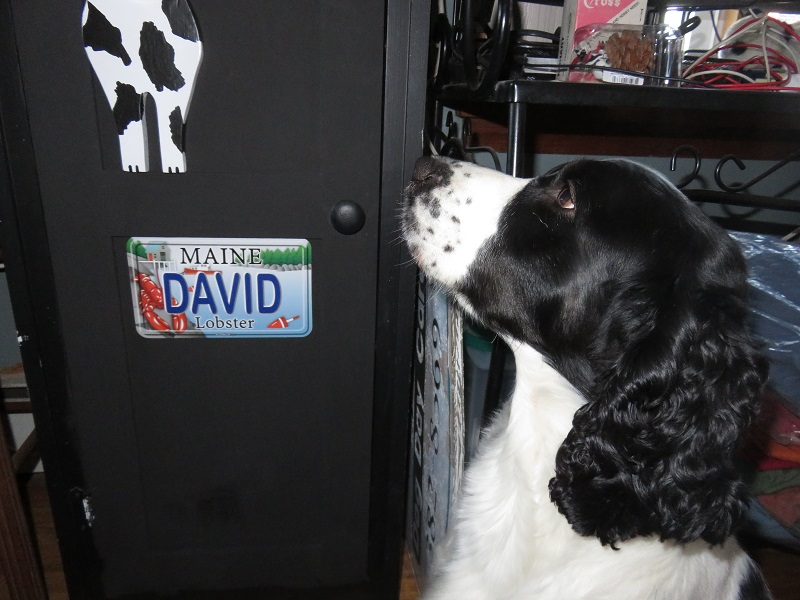 "We've been having a couple of small housekeeping issues as of late. Not "housebreaking" issues. We've been all set there since David was a young boy. Seems like I'm always picking up after him."-Editor/Mom
Picking up? I'm not sure what that means. What am I supposed to be picking up?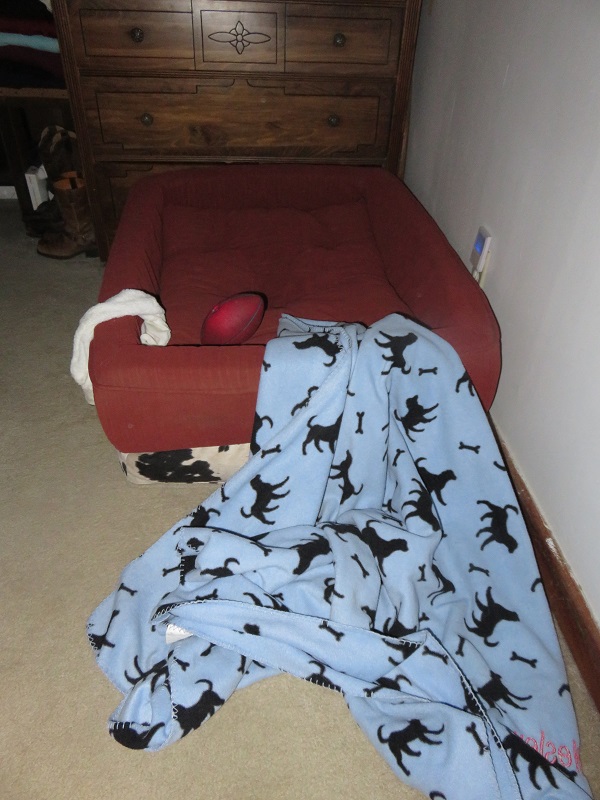 "Well, let's start with your bed. What is this? This isn't how your bed is supposed to look when you're done using it, and honestly, I'd like to know how it gets this way to begin with. You don't even sleep in your own bed."-Editor/Mom
"See, I make my bed every day when I get up. I know you don't have thumbs, but you could at least straighten it out a little bit."-Editor/Mom
You know how much I like to play in my bed. You never told me I was supposed to fix it afterwards. I'll give it a try.
There. Is that better?
"Much better. Good job."-Editor/Mom
Anything else you need me to do?
"Well, since you asked, how about putting your toys back in the toy box I gave you when you're done playing with them? I'm always tripping over your stuff. I know you can do it, because you always put your outside toys in the box when you leave the yard."-Editor/Mom
All you had to do was ask. What about all my other stuff, like my collars, jackets and blankets? Shouldn't they all be in one place where I can find them?
"You're so right, David. And that's why I've been working on a little surprise for you. This is your very own armoire. It's even got your name on it. We'll put all of your belongings in there, and you can decorate it any way you want.
Wow! I Love it! Thanks Mom. Can we get some pictures to hang inside? You know, like of my friends and family? That would be really cool.
"I don't see why not. I'm glad you like it. And now none of your things will get misplaced."-Editor/Mom